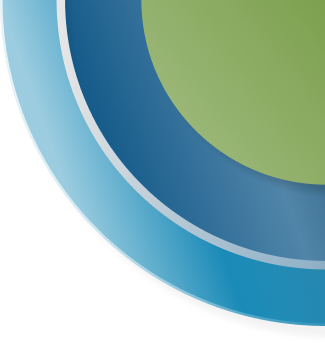 There is a revolutionary shift in the way that companies are collecting, analyzing, reporting, and monitoring clinical, safety, and regulatory data. Organizations tasked with the need to do more with less are employing novel business models, combined with innovative digital transformation tools, to reach superior conclusions more effectively and efficiently.
TriRadial's 360-degree perspective focuses on Planning, Process, Vendor Management, Innovation, and Performance Improvement. Our Clinical Execution Readiness Program, delivered by our team of seasoned domain experts, is aimed at ensuring that your organization has the appropriate people, processes, procedures, partners, and systems in place to achieve successful clinical outcomes while avoiding delays and roadblocks that have become all too common in clinical research endeavors.
TriRadial offers a broad range of advisory services ranging from assessments of current capabilities, design of new business models to implementation of technology-enabled processes to improve efficiencies and assure compliance.
Clinical Trials
In today's changing clinical landscape, companies that are increasingly pressured to reduce time and costs, while increasing throughput, are leveraging new tools and business models. TriRadial is focused on helping organizations move from legacy, document-centered processes to more automated, data-driven environments to drive significant productivity gains, better decision making and reduced risks.
We believe the patient should be at the center of everything we do within life sciences, so we are committed to helping our clients more closely integrate patients and sites into the drug development process. Enabling tools and digital technologies can assure that patients, sites, sponsors, and regulators collaborate seamlessly, as we bring novel drugs to market.
Regulatory Affairs
Biopharma companies are facing an increasingly dynamic and complex regulatory environment, especially given evolving regulations in emerging markets, recent uncertainty surrounding US regulations, and an overall heightened focus on data. Companies are looking for new operating models that allow them to break down internal silos, leverage data more effectively and increase their use of global partners to reduce investments in fixed assets. TriRadial works with Regulatory groups to assess and improve their global capabilities. Technology is playing a significant role in the evolution of regulatory operations across the industry. We help companies develop future-state architectures and navigate the wide array of vendors in the market that are targeting RIM, IDMP and other data-driven solutions. We also assist in the development of outsourcing strategies and how to optimize global partnerships with regulatory service vendors.
Pharmacovigilance
Companies need the ability to collect, analyze and communicate safety related information, both internally and externally, with speed and integrity. Signal detection, risk mitigation and medical oversight all depend on time-sensitive and accurate data. In an environment of increasing patients touch points, having the ability to scale and manage safety information has never been more critical to a company's success. TriRadial helps companies optimize outsourcing, information exchange, technology platforms and oversight to align solutions with strategic goals and operating realities.
Let us know how we can help you improve your Clinical, Regulatory, and Pharmacovigilance capabilities.
Click here for more information on our Solutions and Capabilities
Example Projects
Example Projects – Business Transformation
Capability Assessment and Gap Analysis
Process Optimization and Global Harmonization
Quality System Assessment and Remediation
Change Management for Large-Scale Transformations
Organization and Team Design
Benchmarking Against Leading Practices
Metrics and Dashboard Development
Example Projects – Domain-Specific
Outsourcing Strategy and Partnership Optimization

Next Generation Monitoring Solutions

Structured Content Authoring Solutions

RIM solution design and vendor selection

IDMP Readiness

Risk-Based Quality Management Design and Implementation
Example Projects – Innovation and Data Strategy
Digital Health Technology Readiness

Digital Data Flow Strategy and Architecture

Process Automation using BPM, AI, and ML components.

Patient Engagement through Patient Enablement

Electronic Quality Management Solutions

Collaboration Solutions

Program Management and Governance
Let us know how we can help you improve your Clinical Development capabilities. Click here to Contact Us